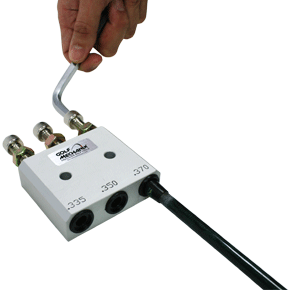 Dejligt lille stykke værktøj så man er sikker på at Ferrule
sidder pænt hver gang.
Skrevet af Golfmechanix:
Precision tool for inserting ferrules to the correct depth. Bolts onto a bench. Most designs drive the ferrule into the shaft. The key feature of this design is that it does the opposite – the shaft is driven into the ferrule. This prevents ferrules from being blunted.