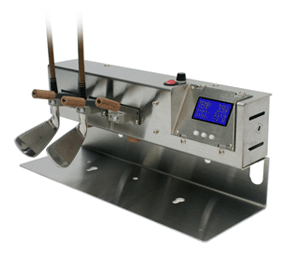 Et fantastisk varmeapparat som har 10 programmer lagt ind.
5 programmer til jern & 5 programmer til grafit.
Den varmer i 2 trin som variere efter behov.
Men nu kan man lime udstyr sammen på 45 min og det er klar til brug. Se en mindre avanceret præsenteret i videoen herunder.
Skrevet af Golfmechanix:
The Golfmechanix epoxy cure system is a time and temperature controlled golf club
curing rack designed to speed up the hardening of high strength 2 parts epoxy adhesives to full strength within minutes instead of hours especially on cold days or when ambient room temperature is below 20oC / 68oF.