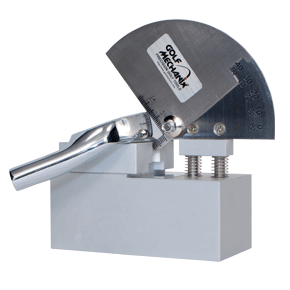 Det er vigtigt at bounce på køllen er korrekt sat op til din svingstil og det underlag du spiller på. Dette værktøj måler alt vedrørende bounce, der hjælper med at skræddersy specielt wedges til dit spil.
Skrevet af Golfmechanix:
The 010710 Compact Bounce Angle Gauge is a must-have tool for custom fitting short irons, specialty wedges, and utility clubs. Measures bounce and dig angle, sole width, and leading edge height. Compact design with magnetic base. Easy to use. Accurate to within 0.5 degrees.