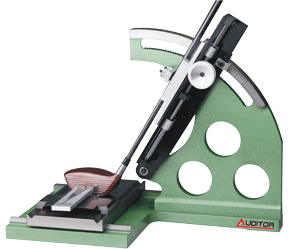 Tom Wishon gør det muligt at rette driver +- 4 grader
Men der skal man have det rigtige værktøj for at 100% sikker.
Dette er Tom Wishon's nr.1 maskine til dette arbejde.
Skrevet af Golfmechanix
A professional heavy duty golf clubhead measuring gauge used by casting houses and OEM manufacturers to specify lie and loft angle, hosel offset, face progression, face angle, bulge, roll, and hosel to sole length measurements – on both woods and irons (where applicable). Please inquire for availability and leadtime.